The young man is a bit special - Michel Dawalibi
Okay, you know the story...
Go to BaselWorld to see the latest from Rolex, Patek, etc. And nothing wrong with that. But when I go to the HEART of watch making creativity, I want to see something different, something really unique and special. And on day 2, I saw it!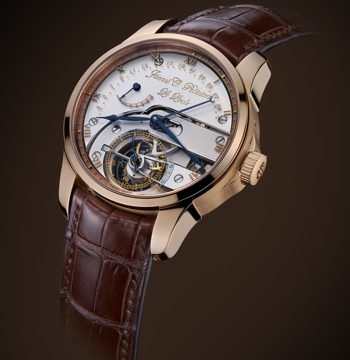 This is the James C. Pellaton Chronomètre Royal Marine. I will be going light on words, and let this beautiful timekeeper tell its own story.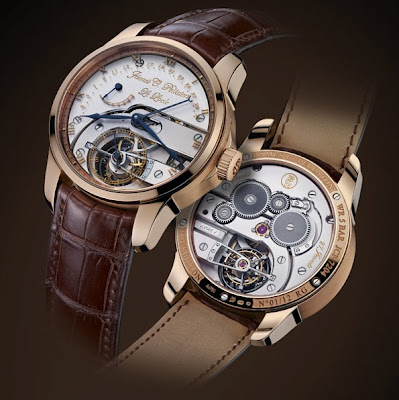 Beautifully, carefully crafted by hand by Michel Dawalibi in Le Locle. While it would certainly be easy to simply assemble some kits and slap them together, this is not the way that the James C. Pellaton rolls!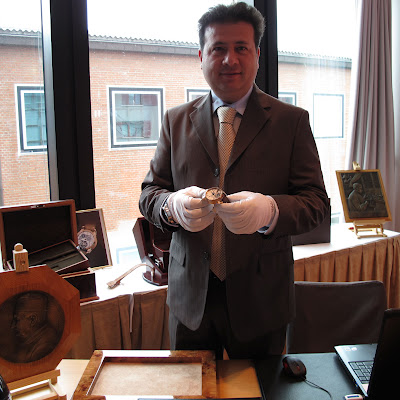 Mr. Dawalibi's beautiful hand-crafted confection has attracted quite a loyal following during this year's BaselWeek and like the knock-out girl at the school dance, the Chronomètre Royal Marine has plenty of admirers wanting to ask for a dance. This is Michel with his creation.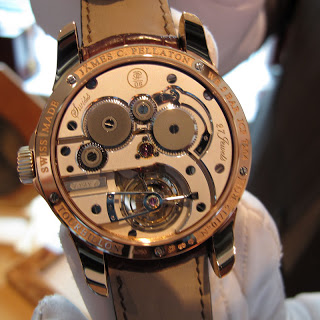 This is what BaselWorld is really about - something truly unique and special - something that is once in a lifetime!
But isn't that what true love is all about?
This is only the first installment. There is another jewel waiting to make your acquaintance - stay tuned!
By James