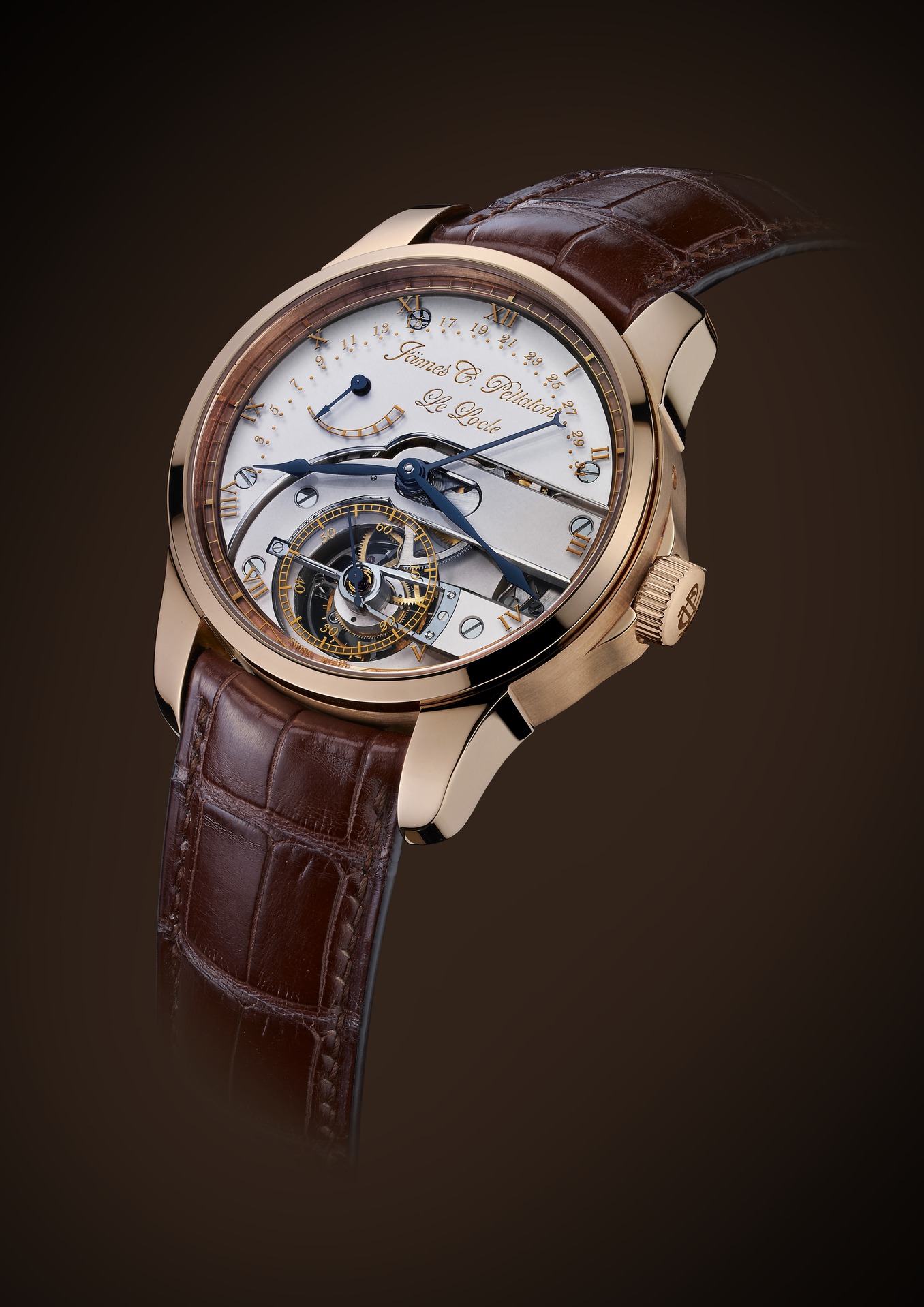 Perhaps even more than Fine Watchmaking, what big names of the horological world truly master is the art of marketing! Hardly a week goes by without some huge announcements from the major players of the industry: whether it is an entirely new watch, a quickly revamped model or an exciting partnership with the latest "it" athlete. As a watch journalist, it is always tempting to discuss all these publicity coups and before you know it, you no longer have time or column space to introduce some much smaller brands that are nonetheless truly dedicated to the noble art of Haute Horlogerie.
Jämes C. Pellaton is definitely such a brand and, given the beauty and extreme technical nature of their timepieces, I should have presented their work to the readers of watch agora long ago! Better late than never though, and it is with extreme pleasure that I would like to introduce the Royal Marine Chronometer today and offer you some live pictures of these exceptional timepieces.
Let me start with the historical context: the Le Locle-based watch brand was founded by Michel Dawalibi in 2009 as a tribute to Jämes-César Pellaton (1873-1954), a renowned watchmaker and former director of the "Ecole d'Horlogerie du Locle". This talented artisan specialised in the manufacturing of complex mechanisms like tourbillons, detent escapements and marine chronometers and the new timepieces expertly crafted by Michel Dawalibi truly reflect the philosophy of Jämes-César's work. They also represent an outstanding homage to the highest Fine Watchmaking traditions.

A different version of the Royal Marine Chronometer
The first thing I like about the "Royal Marine Chronometer" is the robust yet extremely elegant case available in white gold or red gold. There is nothing I dislike more than a tiny timepiece on a masculine wrist and with a contemporary diameter of 44 mm for a thickness of 14.85 mm, this timekeeper commands attention and respect. Beautifully polished, the case also exhibits nice modern lines and a hand-engraved crown with a black lacquered "JCP" logo. Mounted on a black or brown alligator strap depending on the colour of gold, it is secured by an exquisite pin buckle in the same material as the case that has been engraved with "Jämes C. Pellaton".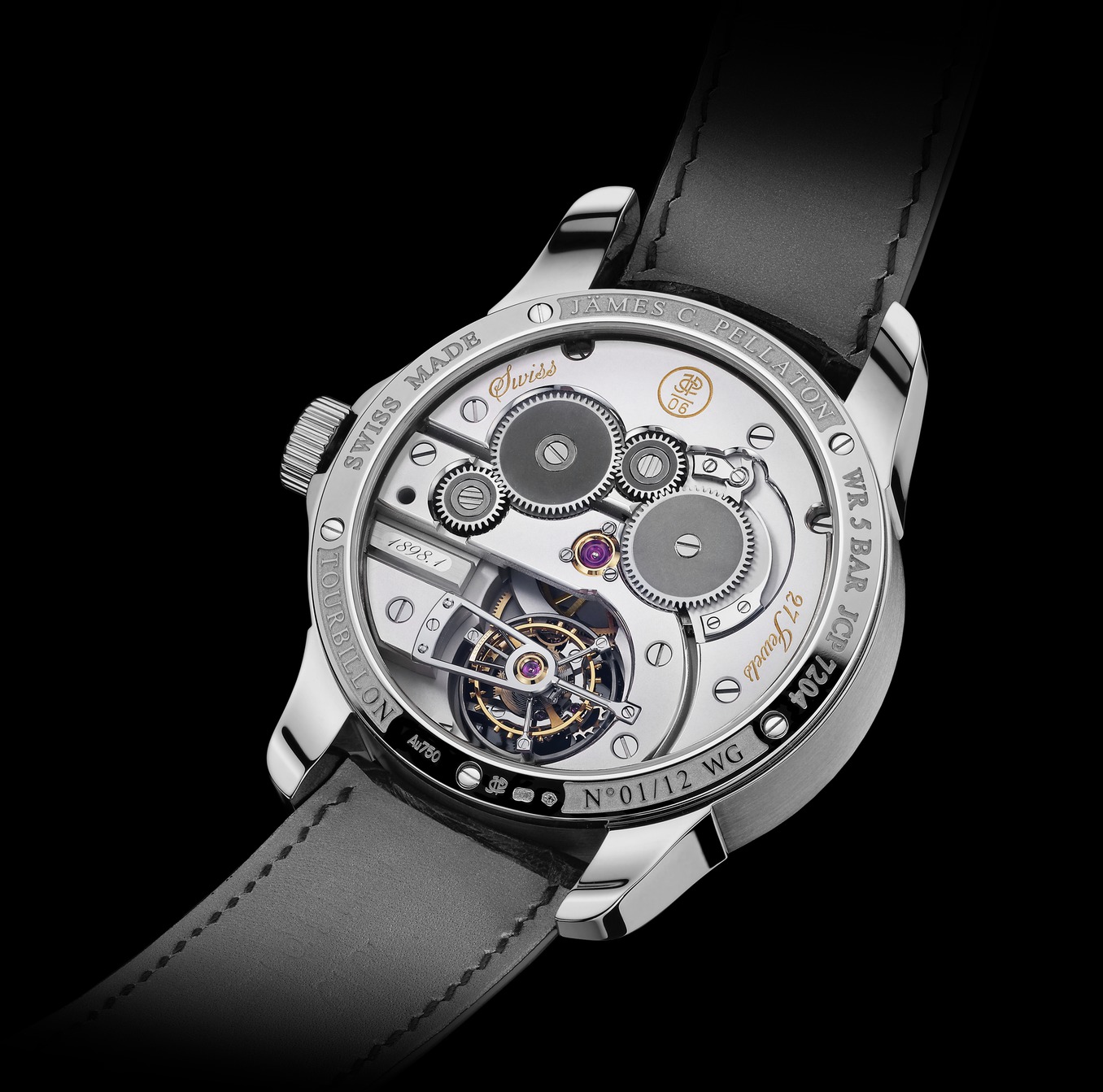 As you can imagine, however, the true marvel is to be found inside this refined frame: the manually-wound 1898 JCP MD calibre! This high-end movement made of 285 parts and 27 jewels can of course be observed from the sapphire crystal on the back but its superlative finish can also be admired from the front side thanks to the presence of a sapphire dial. The wet blasting nickel silver plates and bridges with perfectly hand-bevelled edges are almost as beautiful as the one-minute tourbillon visible at 6 o'clock from both sides. Fitted with a Swiss lever escapement, this protected movement also features a balance wheel with variable inertia screws and a barrel with a reverse pawl to store 72 hours of power reserve.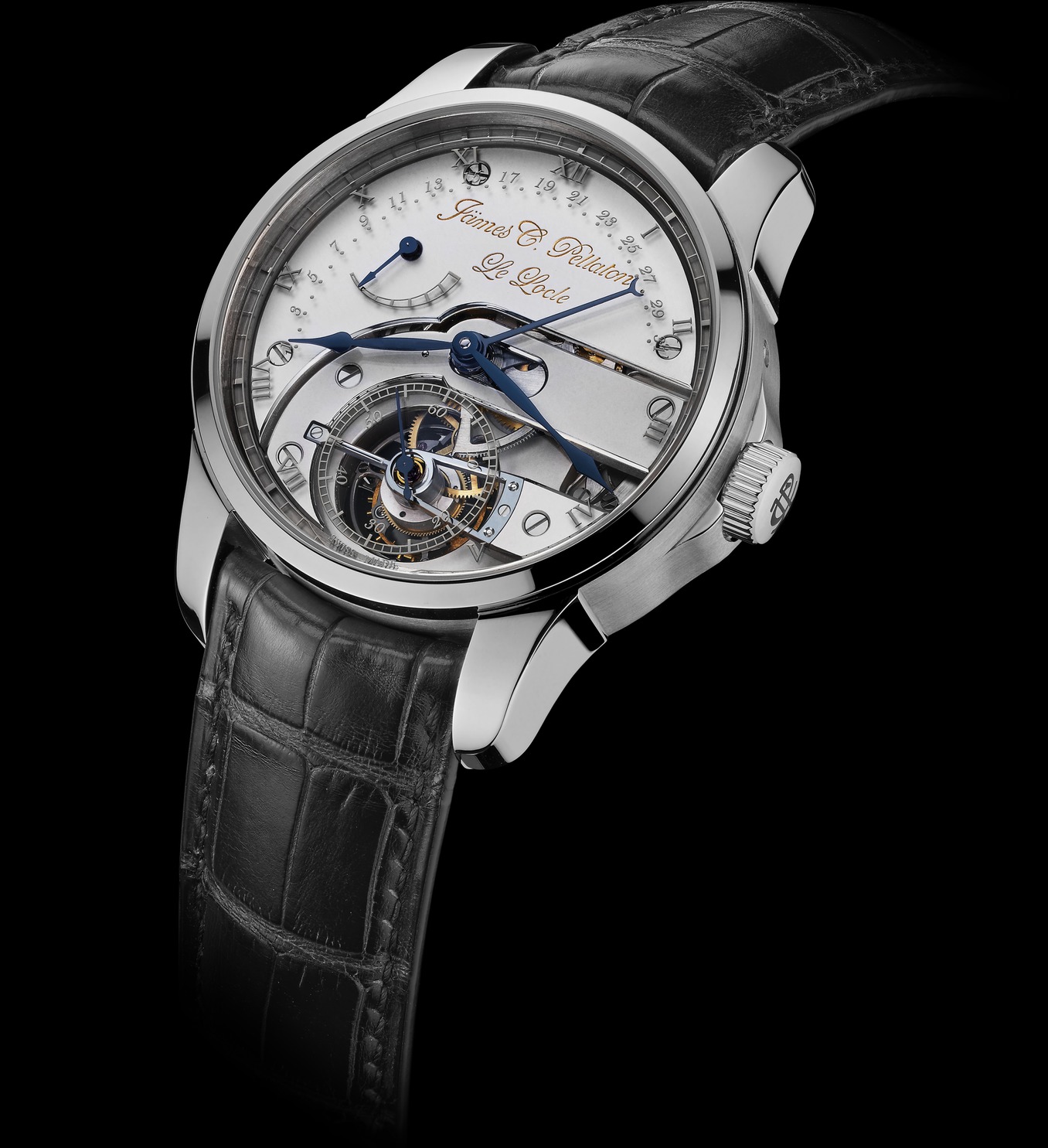 In addition to the time of the day given by two central flame-blued hands, this stunning timepiece offers a small seconds indication on the tourbillon cage as well as a retrograde date on an arc of a circle spreading on the upper half of the dial. A sectorial power reserve display is positioned at 9:30 to help you determine when the watch needs winding. Despite the extremely technical look with all the inner workings in plain sight, the watch looks utterly refined.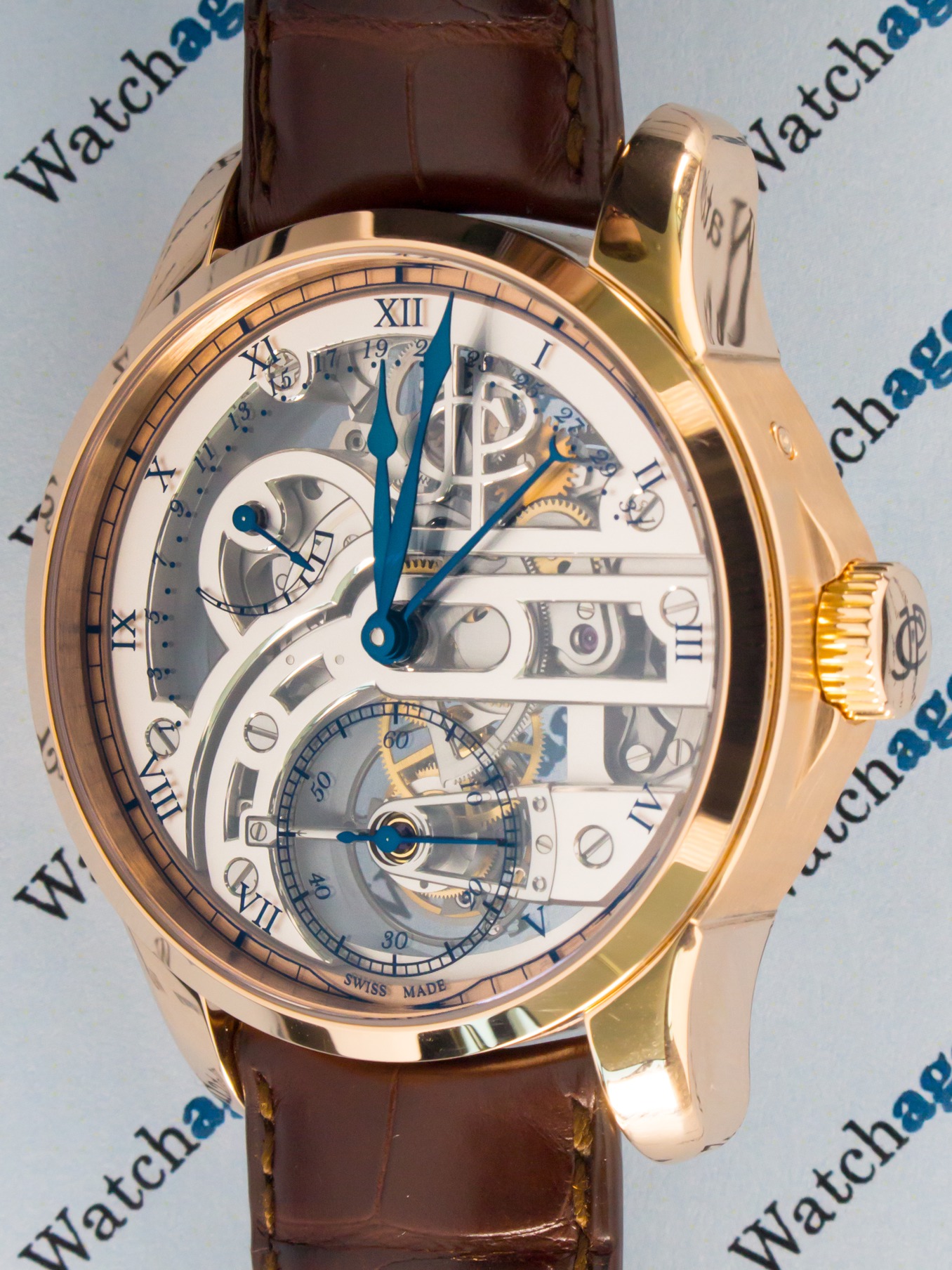 Royal Marine Chronometer Unique Piece with skeleton movement
Technical mastery and effortless beauty are not the only attributes of these remarkable timepieces though: they are also extremely exclusive, as any piece of high-end watchmaking should be. Michel Dawalibi will produce 12 models in red gold and the same amount in white gold as described in this article. For the watch collectors who believe that 12 identical pieces is not exclusive enough and won't settle for anything less than unicity, 12 unique pieces will be made with a choice from hand-made skeleton movement, bezel set with baguette-cut diamonds, fully-set case, hand-engraved movement and/or case, and of course white or red gold.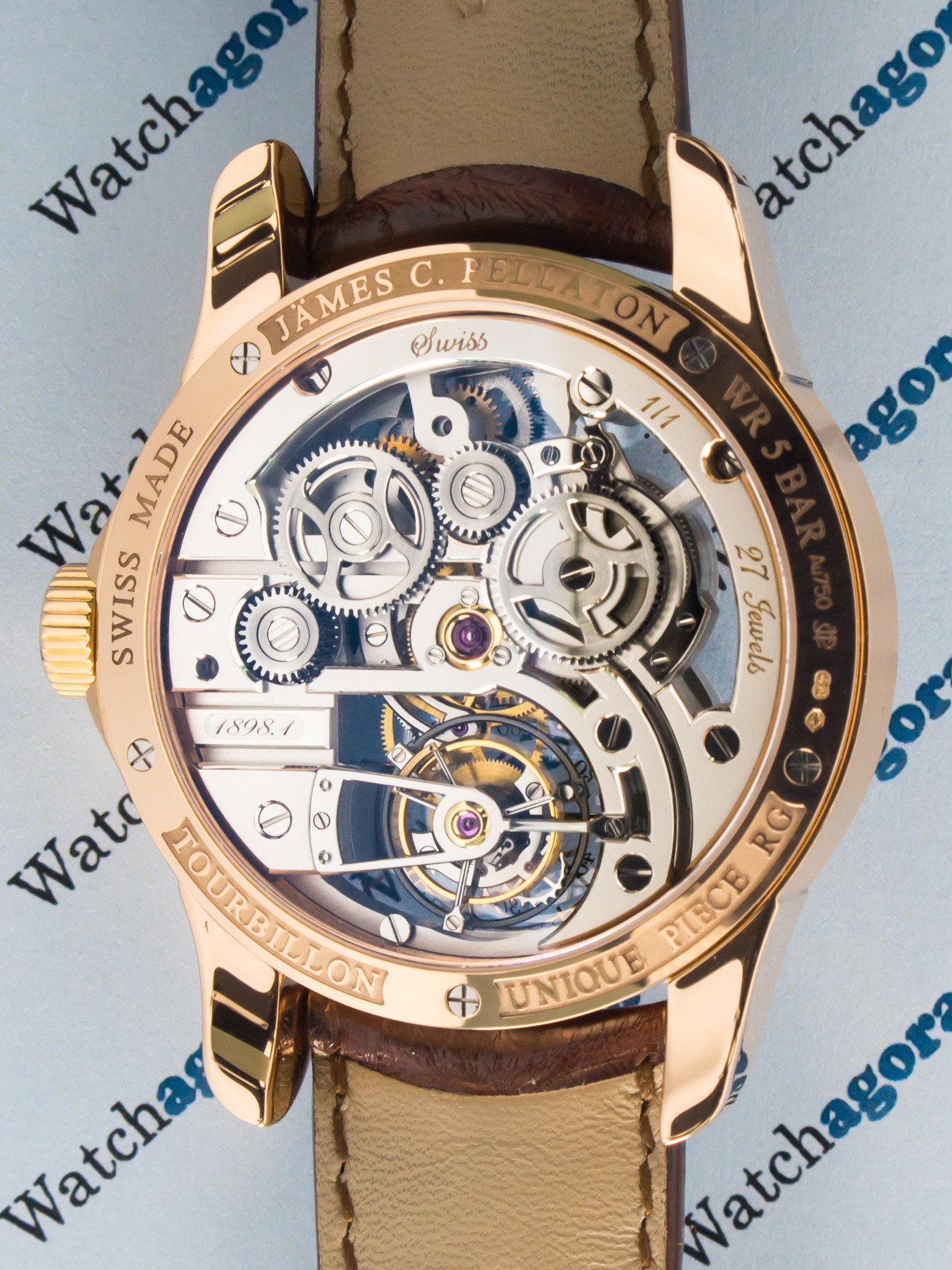 If you are a discerning watch collector with deep pockets and a weakness for highly original models with outstanding movement and superlative finish, the "Royal Marine Chronometer" is made for you.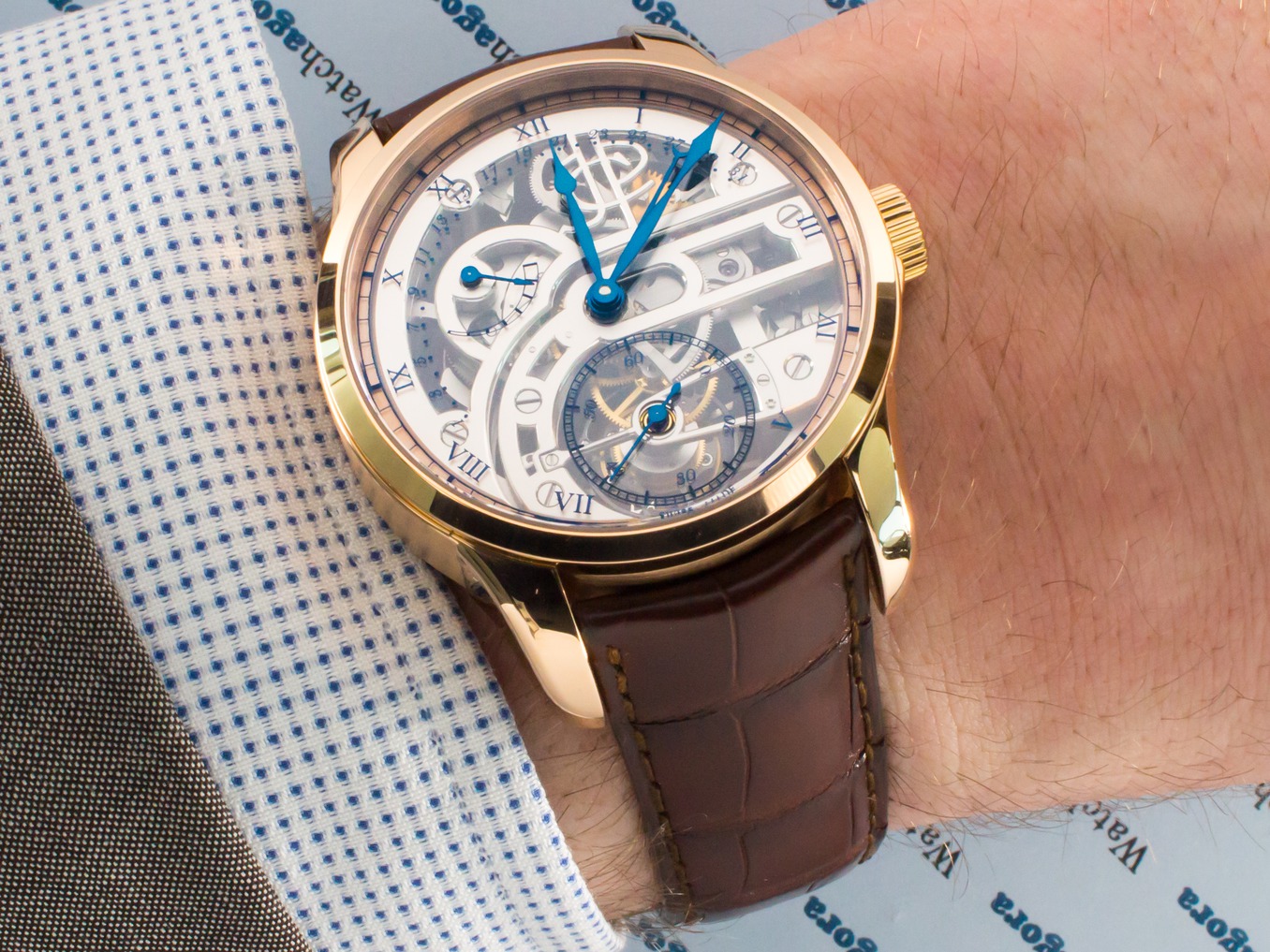 For more information please visit the Jämes C. Pellaton web site.